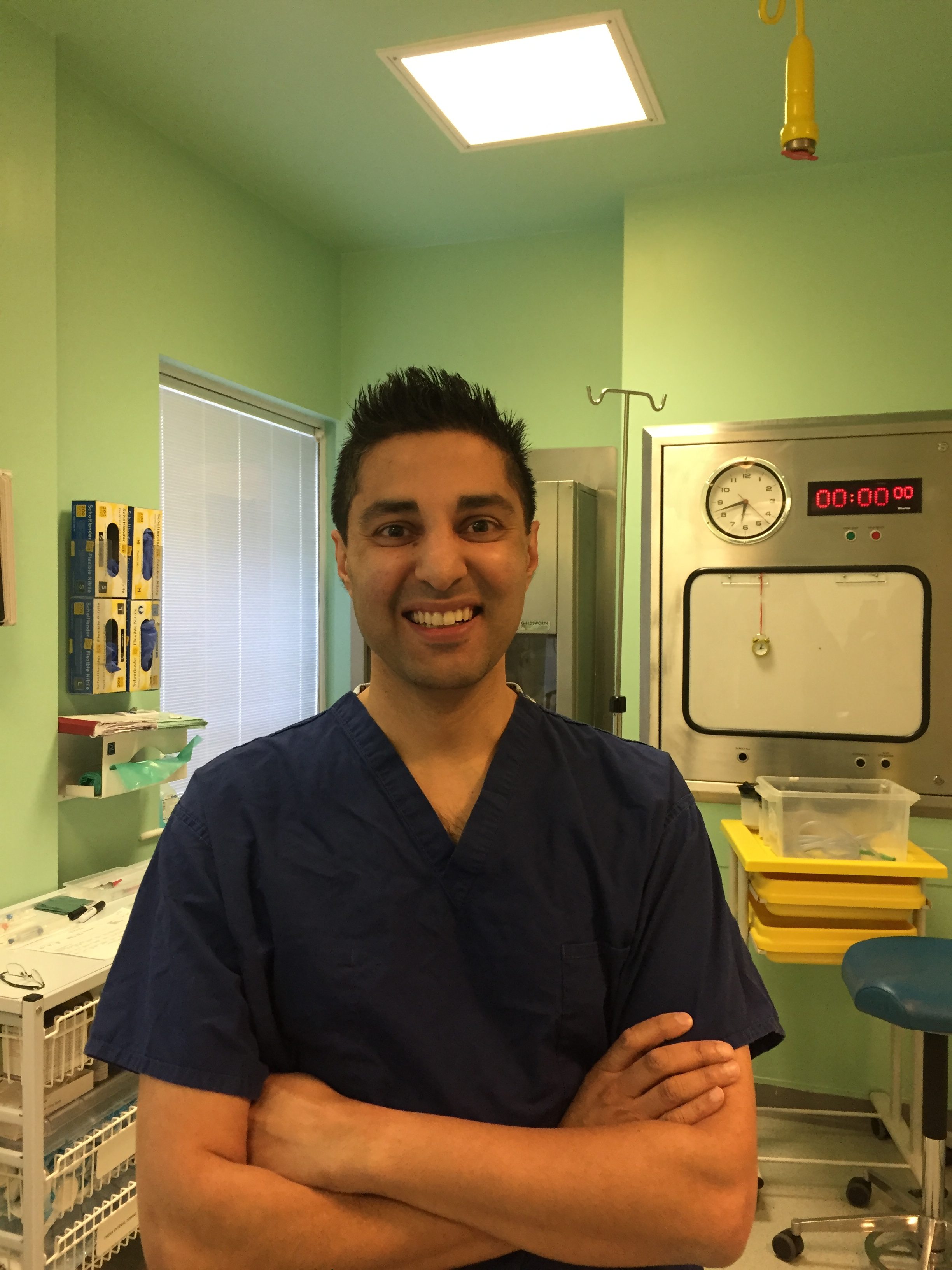 Mr Trivedi was appointed as a Consultant Colorectal and General Surgeon at Ashford & St. Peter's NHS Foundation Trust in January 2015. He qualified from Guy's & St. Thomas' Hospitals Medical School in 2000, having intercalated a BSc degree in Neuroscience. He undertook his Basic Surgical Training at Kent & Canterbury Hospital. His Higher Surgical training in general and colorectal surgery was on the South-West Thames Surgical Rotation and included placements at St. George's, Frimley Park and St. Peter's Hospitals.
He is a Fellow of the Royal College of Surgeons of England with a subspecialty interest in Colorectal Surgery.
Mr Trivedi undertook a two year period of research at University College, London investigating bowel dysfunction and pelvic floor problems in persons with spinal injury. He was awarded a Doctor of Medicine (MD) degree for his thesis in 2010.
Mr Trivedi has presented his work both nationally and internationally and has a number of publications.
His clinical interests include the management of pelvic floor problems, colorectal cancer, inflammatory bowel disease, diverticular disease, anal conditions (e.g. piles and fissures) and groin and abdominal wall hernias. He is proficient in laparoscopic (keyhole) surgery and colonoscopy.